Custom Design your Dream Wedding Dress
Fully Customized Wedding Dresses start at only
$995


Contact us today to schedule your FREE Custom Wedding Dress Consultation 
At Smarter Bridal, we understand that choosing a wedding dress is an intimate and unforgettable experience. That's why we provide a warm and welcoming environment in our in-home Bridal Studio, located in Pflugerville, TX.

Our knowledgeable owner and consultant, Kristie will guide you through the process, offering expert advice and assistance every step of the way.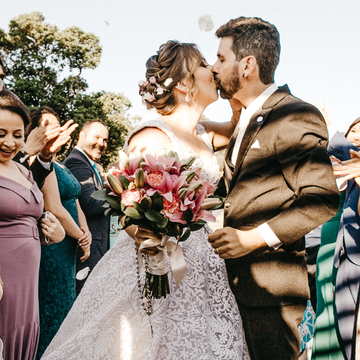 "I designed my gown with mintBRIDAL [Smarter Bridal] and had an awesome experience! I worked with Kristie at Mint Bridal [Smarter Bridal] and she really helped make my vision of a dress into a reality! I love my dress, I really appreciated all her suggestions. She was very patient and it was a pleasure working with her! The quality of the work is amazing, very intricate with no detail missed! My dress was completed in a couple weeks and it only took about a week to arrive once it was completed. My dress was custom sized to my measurements and exactly what I wanted! I highly recommend going through Mint Bridal [Smarter Bridal] for purchasing a dress or designing a dress!"
— Crystal


START THE DESIGN PROCESS BELOW

We can't wait to help make your wedding dress dreams a reality!

Our Custom Designed Wedding Dresses




"Kristie is and was amazing during the whole process. She is very responsive. During our entire correspondence, I felt comfortable with her. She took all of my ideas for my dress and created it. The second I got my dress, I had to try it on. It was everything I ever dreamed of and more!"
— Leena
"I have never had such great customer service! Kristie made my dreams come true with my custom dress! She was always updating me and reassuring me when I was nervous. I have nothing but great things to say about Kristie and the amazing company she has created! Highly, strongly recommend her and her custom services! Kristie you are a gem, keep following this passion! I can't thank you enough!"
— Samantha
"The dress is stunning i never thought id get the dress of my dreams at a price i could afford Kristie was so wonderful and patient and the dress came out perfect she was super helpful and responded quickly any time i asked a question and i have even asked her to help with other dresses since"
— Previous Bride