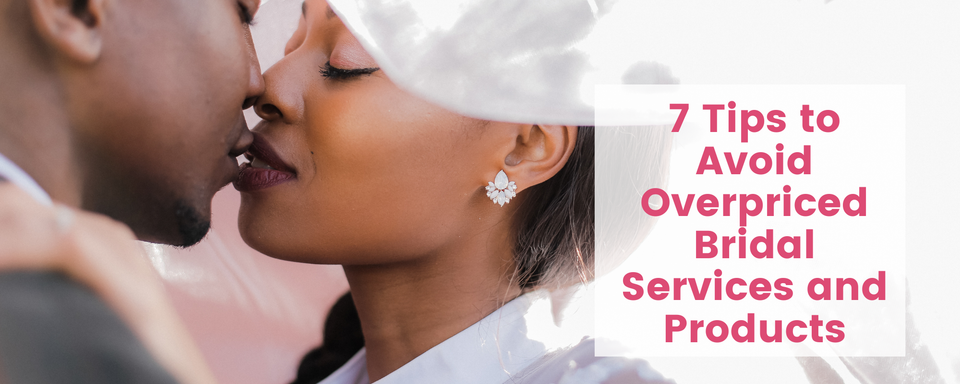 7 Tips to Avoid Overpriced Bridal Services and Products
Weddings are big business, and the bridal industry is known for overcharging for services and products. From wedding dresses to cake, flowers to photography, there seems to be a premium on everything when it comes to weddings. But why is this the case, and what can you do to avoid these high costs?
The Problem with the Bridal Industry
One of the main reasons why the bridal industry overcharges is because the demand for weddings is very high. Couples spend months and sometimes years planning their weddings, and they want everything to be perfect. As a result, they are willing to pay top dollar for the products and services they need.
In addition, marketing and advertising play a big role in the wedding industry. The bridal industry is known for using emotional appeals to sell to brides and grooms, and this often results in inflated prices. When products and services are marketed as unique or once-in-a-lifetime experiences, people are more likely to pay top dollar for them.
Another factor is the lack of options available to couples. The wedding industry is dominated by a few big companies that have a monopoly on many of the products and services needed for a wedding. This can lead to higher prices, as there is little competition to keep prices in check.
How to Avoid Overpriced Services and Products
Do Your Research
One of the best ways to avoid overpriced services and products is to do your research. Shop around and compare prices from different vendors. Get quotes from at least three different providers for each service or product you need for your wedding. This way, you'll know what the average price is for each item and what you should be paying for it.
Negotiate
Don't be afraid to negotiate with vendors. Many vendors are willing to lower their prices or offer add-on services when they know that the customer is shopping around. Be sure to share quotes from other providers when negotiating to help get a better deal.
DIY
Consider doing some of the work yourself. DIY wedding décor, invitations or favors can save you money and add a personal touch to your wedding. You can also ask family and friends to help with the preparation of the food or serving as your wedding day helpers, instead of hiring a catering or event staffing company.
Rent Items
Instead of buying expensive décor or furniture that's only going to be used once, consider renting it instead. Renting items such as tables, chairs, linens and lighting can save you a lot of money, compared to buying it outright.
Avoid the word "Wedding"
When speaking with vendors, consider avoiding the word "wedding". Many vendors charge higher prices for weddings because they know that couples are willing to pay more. By referring to your event as a party or celebration, you may be able to get a better price for the same service or product.
Consider a Midweek Wedding
Choosing a less popular day for your wedding, such as a Tuesday or Thursday, can save you money on venue rentals and other services. You may also find that vendors are more willing to negotiate prices since midweek weddings are not as in demand.
Consider Smarter Bridal for your Wedding Dress
At Smarter Bridal, we believe every bride deserves to have the wedding dress of their dreams without breaking the bank. That's why we've taken a different approach to bridal wear, focusing on affordability without sacrificing quality. We're here to help you find the perfect dress that not only makes you look but also feel beautiful on your big day. Say goodbye to budget constraints and hello to a stress-free shopping experience. Visit us
online
or book a
consult
to discover the affordable yet stunning wedding dress you've been dreaming of.
While weddings can be expensive, there are ways to cut costs and avoid the inflated prices of the bridal industry. By doing your research, negotiating, and considering alternatives to traditional wedding services, you can have the wedding of your dreams without breaking the bank. As a bonus, by saving on your wedding, you'll have more money left over to enjoy life as a newlywed couple.